BBC Panorama & Adamu's case may hurt England's bid
December 1st, 2010 | by: Bc Osunneye |

Comments Off
Who wins the bid to host the world cup in 2018 & 2022? For most followers in Nigeria, England is our natural choice due to a lot of factors like language, proximity and the EPL. I can arguably say Nigerian supporters of the premiership are the most of supporters outside the UK and maybe Far East Asia. Therefore it is logical to reason that Adamu would have voted for the England bid.
For the BBC to air the probe documentary on FIFA at this time to me is being overzealous. What exactly do they expect such a program to do? Is it to support England's bid or to scuttle. I think for a nation seeking the nod of other nations on something, they should at least show oneness at home. No one is saying BBC should support bribe and keep the information under lock and key but they definitely wanted cheap publicity by showing it few days before voting. Why not well before now or after the decision?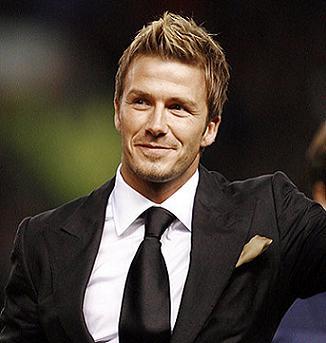 Looking closely, I cannot but say England's bid is the best for me. The Transportation, Arenas , Government support and most importantly the average football fan's support makes the bid my choice. I do not see the kind of passion from fans even in the lower leagues anywhere else in Europe. For most other leagues certain teams carry huge support but in the UK it cuts across board.
To have the Prime Minister David Cameron, the King in waiting Prince William and David Beckham leading, makes the bid a powerful one, sends a very serious message that they are willing and ready to deliver a fantastic World cup to football fans worldwide. Maybe football is truly coming 'home'.
Russia's bid looks strong, up there with the English bid due to the confidence that there is money to spend on hosting and the restructuring of the Russian league which is now more internationally friendly. Also Russia have not hosted any major sports event in decades. However, news this morning saying that Putin has decided not to visit Zurich would definitely send a wrong message. Is it that government is not sure of their support, so therefore may not work effectively hand in hand with the private sector?
For the others, I think it is a no brainier that this is between England and Russia, Ooops hope no surprises.
FIFA needs to come out of this with their integrity restored, or at least with much respect and dignity.
The 2022 bids would be announced too and it seems Qatar are the front runners. I think the Australian and American bids would split votes to make Qatar emerge except it goes into 2nd round of voting and 1 pulls out for the other. Japan for me is at a disadvantage because Korea/Japan is still fresh and human brain will not see 2022 as being very far off. They are at a disadvantage as to FIFA deciding to announce it now rather than after Brazil 2014.
All in all we want to see the best nations and the most inspiring for football followers win it.
Subscribe

Nigeria World Cup Team Blog RSS Feed

Share
Comments are closed