Nigeria: Amos Adamu, FIFA Committee Member in Bribe Allegations
October 17th, 2010 | by: Bc Osunneye |

View Comments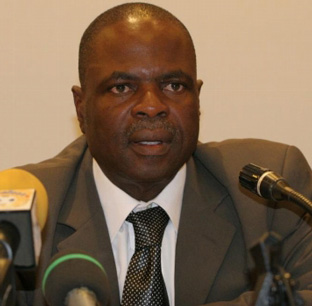 I really do not know what position to take for now about this unprecedented disgraceful act as committed by Amos Adamu caught on camera accepting to collect $800,000 DIRECTLY and in return offering to tilt his vote in the contest to host the 2018 World Cup.
Do i condemn right away or wait for FIFA to investigate and take a decision? They say a 'thief' remains a suspect until proven guilty. Is the camera scene being shown on Skynews enough to pass judgment at this stage?
This to me, even if explained away by whatever strange method or reason, Amos Adamu should cease to represent Nigerian football. He is currently representing CAF on the FIFA board. He rose from being a sports director for about 10 years to become a member of CAF, subsequently FIFA. He is still enmeshed in fraud allegations as regards the hosting of the 8th All Africa Games, Abuja Dec 2000 – 2003 where he was Executive Director/CEO
Amos Adamu has been around Nigerian football for about 20 years and the state of our soccer further dictates that we can conclude expressly, he has failed. He just made some nasty utterances about ex-players last week which is still be debated on and now this. This incident has come at a difficult time for Nigerian football compounding the situation.
We were just relieved by the conditional lifting of FIFAsuspension and now this.
I tried to put myself in his shoes but just could not fathom it. Would i wait to be proven guilty or innocent? I don't think so. I will do more than just resigning, i will rather go underground and have a change of name to reduce the shame. Another question is, do these people feel the shame? Do they care about how they are regarded and perceived, how they are remembered in history?
Subscribe

Nigeria World Cup Team Blog RSS Feed

Share
blog comments powered by Disqus